They may have been 'agony' to write, but Edna O'Brien's memoirs reveal a brave, beautiful and sometimes helpless woman on her journey from repression to creative freedom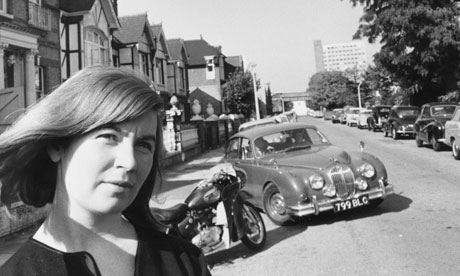 Edna O'Brien
did not want to write an autobiography. When I
interviewed her
18 months ago she cursed herself extravagantly for having allowed her agent, Ed Victor, to persuade her to embark on such a piece of madness; every sentence, she said, every
word
, was for her the purest agony. I was confused. Was her memoir to be a kiss and tell? No. "The point is not whether it was Tom, Dick or Harry," she sighed. "The point is the journey."
I realise now, of course, that all this was only half true. I'm sure
Country Girl
was difficult to write – a book this plangent could not have been anything other than painful to live with – and there are certainly moments of infuriating coyness: a politician lover (her passion for this ambitious man, it's said, was so great that while she stayed with him she could hardly write a word) is named only as Lochinvar, and she tells us almost nothing about him, save for a broad hint that he was extremely vain. But if it's starry names you're after, she gives you a sky-full. Among those with walk on parts are Paul McCartney, Gore Vidal, Sean Connery, Princess Margaret and, most astonishingly of all, Jackie Onassis, who once told O'Brien she was "one of the three people on the planet whom she loved most". (I suspect that her new best friend did not believe her on this score.)
The book begins, as everything does for O'Brien, in Ireland, where she was born in 1930, in a house called Drewsboro, in Tuamgraney, County Clare. The family had once been rich but was now impoverished. You would expect her father, a gambler and a drunk, to dominate these pages but it's her mother, Lena, who fills them up. O'Brien is not a woman who likes best the company of other women; it's men who are mostly her friends, as her book makes plain. Her mother, though, was a different story.
Full review at The Guardian.
And story at Daily Mail