Jessy Lee found the works in her father's papers at the British Library – and now they will be published for the first time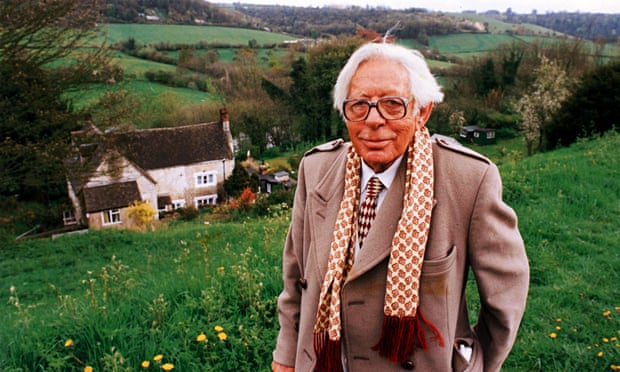 Laurie Lee's classic memoir Cider with Rosie established him as one of England's best-loved writers, selling more than six million copies worldwide and winning new admirers with a fresh dramatisation last week. He wrote some of the most popular nature and travel books in the English language. Now, 18 years after his death, eight unseen essays uncovered after his daughter stumbled across them in the British Library are to be published for the first time.
Jessy Lee told the Observer: "It's like being given a great gift from the grave. They really are the most wonderful essays, so rich. It was like a Pandora's box. I realised there are some incredible bits of writing here that I don't remember seeing before."
The new essays – hailed by his agent as "works of genius" – will be among a collection of 32, titled Village Christmas: And Other Notes on the English Year, to be published by Penguin Classics on 5 November. The collection brings to life the landscapes and traditions of Lee's home in Gloucestershire, from centuries-old May Day rituals and carol-singing on Christmas Eve, to his battle in old age to save his beloved Slad valley from developers.
More